Indoor Air Quality

Jefferson City, MO, New Bloomfield, MO & Holts Summit, MO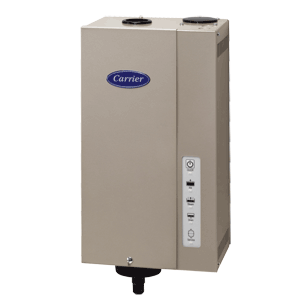 Every type of weather brings its own set of challenges, and every home struggles with unique air quality concerns.  Woodman Engineering Company provides home and business owners across Jefferson City & Surrounding Areas with effective strategies and products to ensure that indoor air remains fresh and healthy, regardless of which season it happens to be.  We pinpoint your exact issues, recommend custom solutions, and deliver immediate and sustainable improvement.  Established in 1932, we've seen the consequences of degraded air quality on comfort, health, budget, furnishings, and condition of HVAC equipment, and have consistently promoted awareness.  By specializing in Carrier brand air quality products and proven services, we protect your indoor environment.
Trusted Indoor Air Quality Services
Whether you're concerned with insufficient humidity, excess moisture, stale air, airborne contaminants, fumes, bacteria, or unable to identify the problem, Woodman Engineering Company can help.  Our licensed specialists not only accurately analyze your indoor environment, we offer a wide range of sophisticated options for every sized space and type of challenge.  Let us explain the function, features, and benefits of whole-home humidifiers, air purifiers, air cleaners, dehumidifiers, heat-recovery ventilators, and germicidal UV lamps.  These state-of-the-art units incorporate directly into your current HVAC system, keeping maintenance to a minimum and rewards at a maximum.  Tucked out of sight, and operating silently, Carrier air quality products prove they're working by creating a cleaner, healthier, more comfortable home for you to enjoy.  Contact Woodman Engineering Company for air quality solutions across Jefferson City, Holts Summit, New Bloomfield, and surrounding communities.