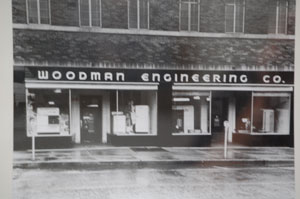 In 1932, Lawrence (Woody) and Grace Woodman licensed Woodman Engineering Company, located at 203 E. Capitol Ave. in Jefferson City, MO. Along with Carrier Weathermaker equipment they also sold Roper gas ranges, Electrolux gas refrigerators, and Permutit water softeners.
Lawrence and Grace's son, James, moved the business to its present location in the early 1970's. Carrier is still the equipment of choice and the company is still family owned.
Woodman Engineering is a full service HVAC Company that sells and installs Carrier, and services all makes and models of HVAC Equipment. We sell and install Geothermal (Ground Source) and Dual Fuel systems, High Efficiency Heat Pumps, Furnaces and Air Conditioners.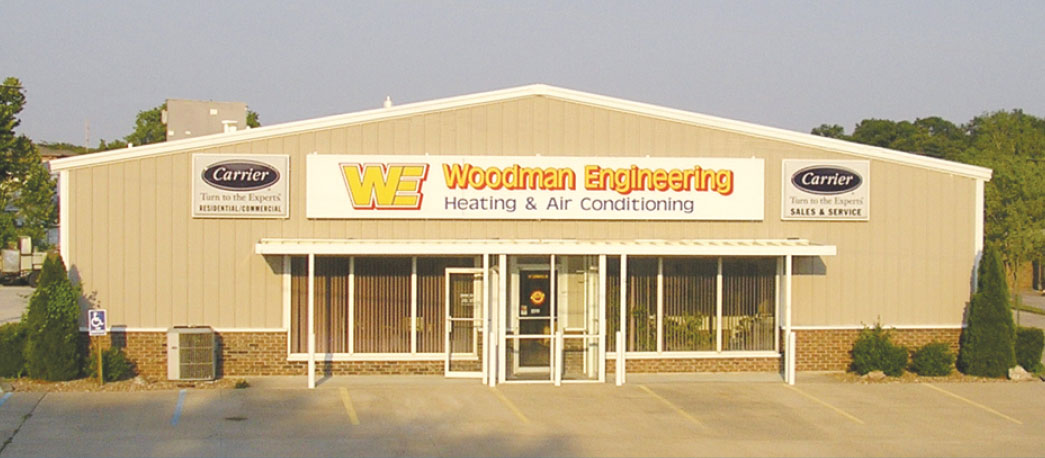 Our Hours of Operation are:
7:30 A.M to 4:30 P.M., Monday through Friday, with 24 Hour EMERGENCY Service.
(Overtime rates will apply to emergency service)